Event
Description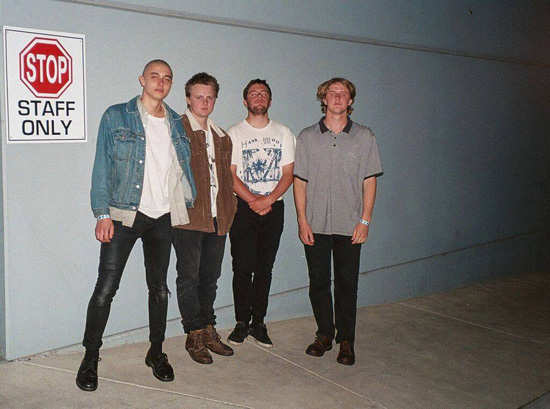 VINTAGE CROP - PUNK, GARAGE ROCK
Er komt veel moois uit australie de laatste tijd Vintage Crop is daar een goed voorbeeld van! We hebben een klein aantal kaartjes beschikbaar voor 10 euro (alleen online).
Vintage Crop fun-poking, sarcasm & bad attitudes. The band returned with fresh guitar tones and stories of garden gnomes & alien misadventures, a much darker and layered effort on their last record.
Now the band bring their brand of brash, sarcastic punk to Europe; finally expanding their diets and geographical knowledge. The month-long tour is in support of their latest effort, Company Man, a 4 track EP that explores life in a suit & tie. Company Man is inundated with the same nervous energy that drove New Age, sharp guitars and unsteady riffs - a claustrophobic space further impinged by the everyday grind.