Event
Description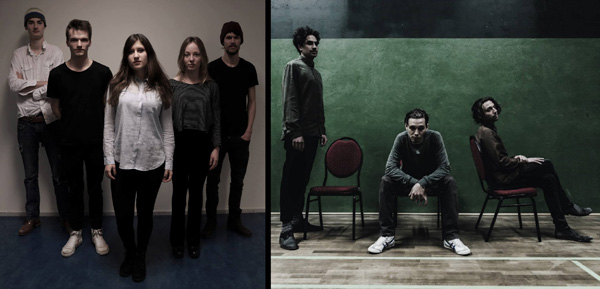 Brigant Arnhem / 20-4 / 21:00 / FEW / Bellchild / Entrance: €3 to €5
FEW:
What started as a percussive duo of the drummer and percussionist grew out to be a full grown band. Electronic sounds came to life and the human touch took over by adding two synth players and vocals. A mix of dynamic grooves, electronic samples, atmospheric synths, thick mooglines and unique pop-vocals now defines the sound and identity of Few.
BELLCHILD:
Bellchild was brought into the world by three musicians in the Rhine and Ruhr area. After a long journey of exposing the acoustic-synthetic soundscapes, well sheltered inside concrete walls, it's now time to get out.
​The first proof of live was set with the composition Mojo, paired with its music video. The second single, Focus Pocus, followed just in time to the beginning of 2017. This tracks related video clip brought a first impression of the movers and shakers behind the project. The music of Bellchild is influenced by artists like Radiohead, Son Lux and Björk, to name a few.