Stella's Jazz Session: Flying Dutchjam
Event
Title:

Stella's Jazz Session: Flying Dutchjam

When:

wo, 18. april 2018, 21.00 u

Where:

Stella by Starlight - Arnhem,

Category:
Description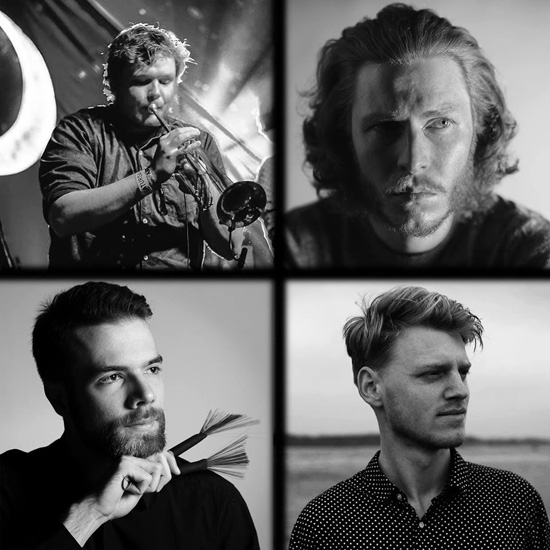 In "The Flying Dutchjam" jazz musicians from Mainz (DE), Arnhem, Amsterdam and Rotterdam meet and dedicate themselves to compositions of actual and former styles. Their setting as a quartet - with Joël Botma on trumpet, Jan Felix May on piano, Jort Terwijn on upright bass and Maximilian Hering on drums - allows much freedom and room for personality. Passion and abandon to music is a leading idea of this formation and results in a multifarious and lively program.
Venue
Street:

Coehoornstraat 33

ZIP:

6811 LA

City:

Arnhem

Country:
Description