Moonshine: Neonlight + AKOV & more
Event
Title:

Moonshine: Neonlight + AKOV & more

When:

vr, 26. november 2021, 23.55 u - za, 27. november 2021, 06.00 u

Where:

Luxor Live - Arnhem,

Category:
Description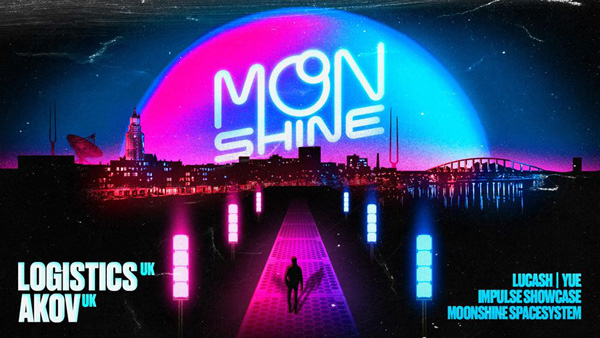 We had to change the date for this event (again) due to the continues COVID-19 measurements. We can't wait to see you guys on the dancefloor again and we pray to the DNB gods that we can throw another Moonshine soon! The new updated date will be: March 26th.
NEONLIGHT [Blackout]
AKOV [Eatbrain]
LUCASH [Give it Dub]
Yue

Impulse D&B Showcase
Moonshine Spacesystem
Hosted by Multiplex
Tickets
Early €12,-
Regular €15,-
Late €18,-
http://bit.ly/Moonshine5

Free wardrobe
Extra info
- Age: 18+
- Room: Big room
- Dress-code: Futuristic
Venue
Street:

Willemsplein 10

ZIP:

6811 KB

City:

Arnhem

Country: